To better understand your symptoms, visit us for a comprehensive diagnosis and personalised treatment plan
Doc, I recently noticed a lump in my groin. Is it a hernia?
A groin hernia refers to the protrusion of abdominal contents such as fat, small or large intestine through an area of weakness in the lower abdominal wall. These contents are wrapped in the inner lining of the abdominal cavity to form a balloon-like sac (Fig. 1).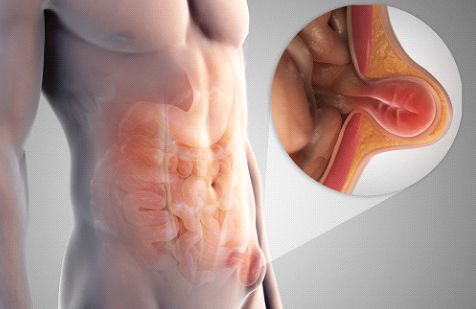 The majority of lumps in the groin are inguinal hernias (Fig 2). Less common causes of groin lumps are (1) femoral hernias; (2) swollen lymph nodes; (3) cysts or fatty lumps called lipomas of the spermatic cord; and rarely (4) swollen veins known as saphena varix. To identify which is the most likely cause for your groin lump, your doctor will usually ask you to lie down and cough a few times to see if and where the lump bulges out, and repeat the same manoeuvre with you standing upright. For greater accuracy, he may order an ultrasound of the groin to better visualize the anatomical location and contents of the lump.