To better understand your symptoms, visit us for a comprehensive diagnosis and personalised treatment plan
Prostate Enlargement – New Treatments Available in Singapore
The prostate is a walnut-sized gland that is part of the male reproductive system and is found below the bladder in the deepest part of the male pelvis (Fig.1). The prostate gland helps produce and store seminal fluid, which is an important component of semen that helps provide nourishment for sperm. It wraps around the urethra below the bladder outlet, and together with the pelvic floor muscles is involved in the control of urination.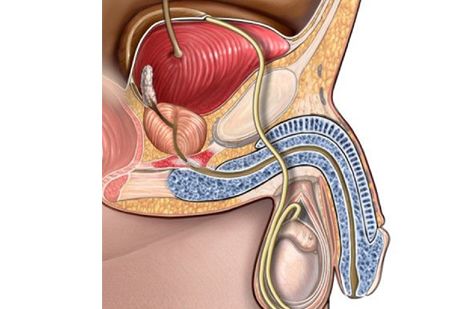 The risk of developing prostate enlargement in Singapore increases with age because as men get older, their prostate glands will invariably enlarge in size. This can result in one or more possible problems: (1) mechanical obstruction of the prostatic urethra and bladder outlet, leading to slow urinary stream, difficulty starting urination, and incomplete bladder emptying; (2) inflammation of the prostate (known as prostatitis), where patients may experience urgent and frequent urination, pelvic discomfort or blood in the urine; and (3) cancerous change within the prostate gland, which if undetected may gradually then spread outside the prostate to the nearby lymph nodes and thereafter the bony skeleton. 
Treatments for prostate enlargement in Singapore include prescription medication, minor procedures and surgeries. One common prostate enlargement treatment in Singapore includes medication. For most patients, medication like alpha-blockers works effectively to relax the prostate and eases the flow of the urinary stream. However, surgery is another viable treatment option to manage an enlarged prostate in Singapore. Most urologists will recommend the surgical route if patients do not respond to the medication. Surgical methods include Transurethral resection of the prostate (TURP) and GreenLight™ Laser system, which are some examples of prostate enlargement treatments in Singapore.