What is Benign Prostatic Hyperplasia (BPH)?
Benign Prostatic Hyperplasia (BPH) is a condition in men where the prostate gland becomes enlarged. It is neither life threatening nor cancerous. This condition affects about 50% of men in their 50s and up to 90% of men above the age of 80.
What are the symptoms of BPH?
Frequent urination in both day and night
Difficulty in starting urination
Pain after ejaculation or during urination
Dribbling at the end of urination
Urgent feeling to urinate
Interrupted sleep to urinate
Urinary retention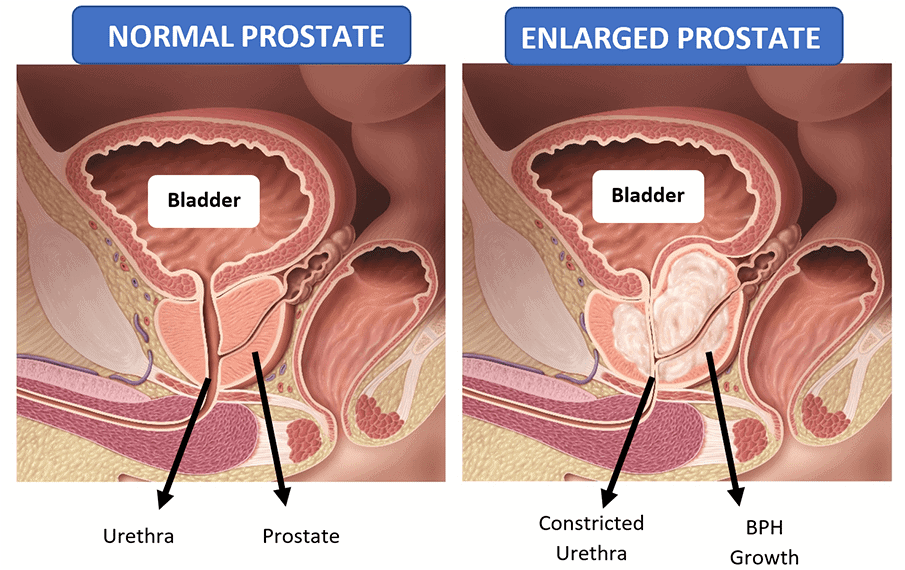 What is the Prolieve system?
Prolieve Thermodilatation System is a minimally invasive treatment to treat the symptoms of an enlarged prostate. The Prolieve catheter ingeniously combines Thermotherapy with Balloon Dilatation to open up the prostatic urethra and compresses the prostate gland.

The duo effects
Thermotheraphy: The microwave energy is transmitted from a special antenna inside the catheter to provide continuous heat to shrink the enlarged tissues of the prostate.
Dilatation balloon: The inflation of balloon will expand the prostatic tissues and dilates the urethra. During the entire 45 min procedure, warm water will be circulating inside the catheter to improve your comfort of treatment.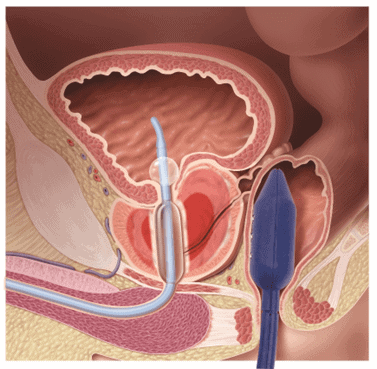 Dilation Balloon with special Antenna to provide Microwave energy to shrink the prostatic tissues.
The Dilation Balloon expands the urethra like a "biological stent", allowing patients to see almost immediate improvement in BPH symptoms.
Rectal Thermometer Probe is an enhanced safety feature to ensure the temperature is regulated within safe parameters during the procedure.
Advantages of the Prolieve System
EFFECTIVE ALTERNATIVE TO MEDICATION
Promptly alleviates BPH symptoms with significantly greater outcome compared to oral medications.
MINIMAL SEXUAL SIDE EFFECTS
Erectile dysfunction and retrograde ejaculation are minimal and compared favourably to untreated group.
LOW CATHETERISATION RATE
Our 5-year study shows that 85% of patients do not need to be catheterized after treatment.
NO IMPLANTS
Prolieve is a procedure that does not implant any foreign objects or clips onto the prostate.
WELL TOLERATED
Performed under local anaesthesia, 86% of patients reported no or mild discomfort during and after the Prolieve treatment.
Frequently Asked Questions
AM I suitable for the Prolieve treatment?
Your doctor will first assess your condition. You may be suitable to undergo Prolieve treatment if your prostate size ranges between 20g to 80g, and have symptoms relating to BPH. Share your symptoms with your doctor.

Should I continue my medication after Prolieve treatment?
Prolieve treatment aims to provide relief of BPH symptoms without the need to continue your BPH medication. However, your doctor will advise if continued use of BPH medication is necessary.

How soon will my symptoms improve?
Majority of patients notice a significant improvement of Lower Urinary Tract Symptoms (LUTS), such as urinary flow, frequency, urgency and nocturia as early as 2 weeks post-treatment.

How long will my results last?
The Prolieve treatment is intended to be a long-term solution for BPH/LUTS. We have proven results and efficacy of up to five years.
Will Prolieve treatment affect my sexual function?
Approximately 97% of patients treated with the Prolieve System did not experience any form of erectile dysfunction post procedure.

Is the procedure painful?
No. Anaesthetic numbing gel is administered before the procedure, so you would not feel any pain. Throughout the treatment, you might feel a slight discomfort as the microwave energy is heating the prostate. You might also have the sensation to pass motion as the rectal temperature probe is situated in the anus to monitor the prostate temperature.